There are limitless possibilities when it comes to wedding themes. In this post, we will talk about 3 easy but important ways of choosing the right themes for your wedding.
A wedding is indeed the most important day of your life; therefore opting for the right theme for your big day is a must.
THINK ABOUT THE SEASON
The first and foremost step is to choose a theme decor or style for your wedding that will help you decide on the appropriate decorations. Think about the season. Always allow the season to reflect on the theme of your wedding. For example- If you are getting married in winters, including dark colors like red and golden at your wedding. On the other hand, if you are getting married during the spring season, bring in colors like blue, buttery yellow, or spring green.
The fall season brings in the use of autumn theme where you should always consider colours like dark orange, dark red, chocolate brown etc.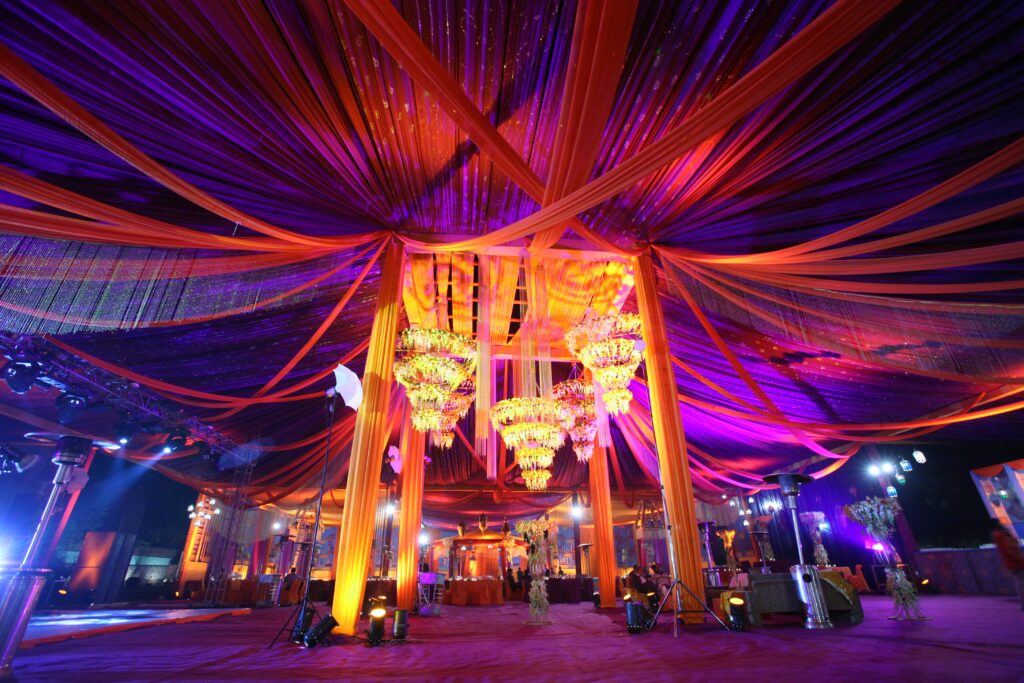 CONSIDER THE LOCATION
It is very important to consider your wedding location before deciding on a theme. If you are getting married indoors, take a look at the colours and design of the walls, lights, etc and then choose your theme.
Similarly, if your wedding is outdoors near a pool or beach in summers, consider using the light-colored theme that is refreshing and vivid. This will complement the venue and will bring a soothing appeal to the whole environment.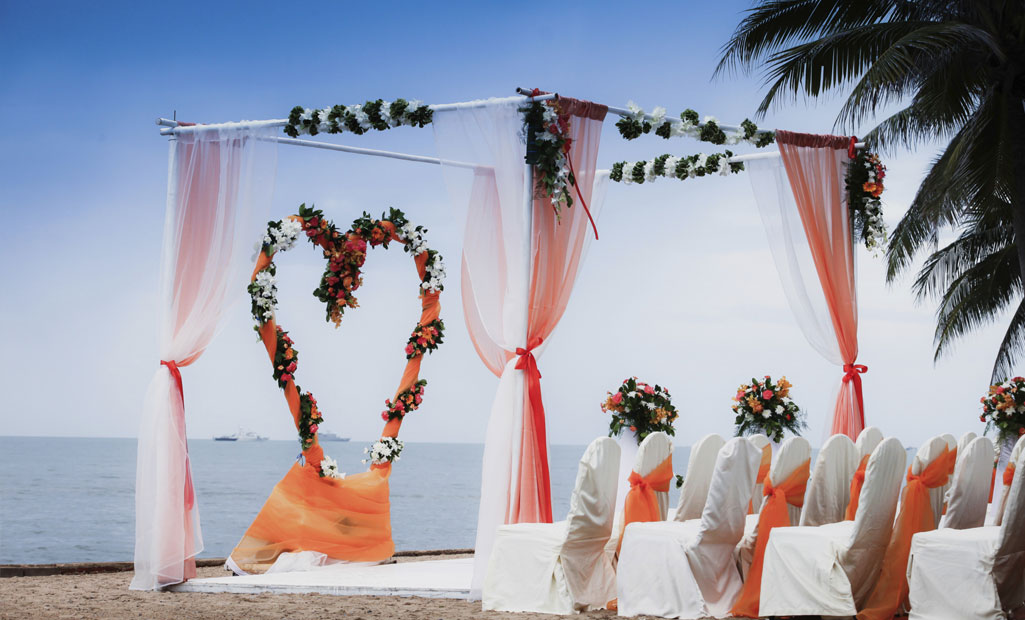 USE PROPS
Use props like lanterns that are hung on the branches of trees, ribbons to give electrifying effects to the venue etc. It is advisable to use traditional candles for the centrepiece on each and every table in order to give that rich effect to the venue.
The right use of flowers like rose, lily etc can also give a nice theme to your venue.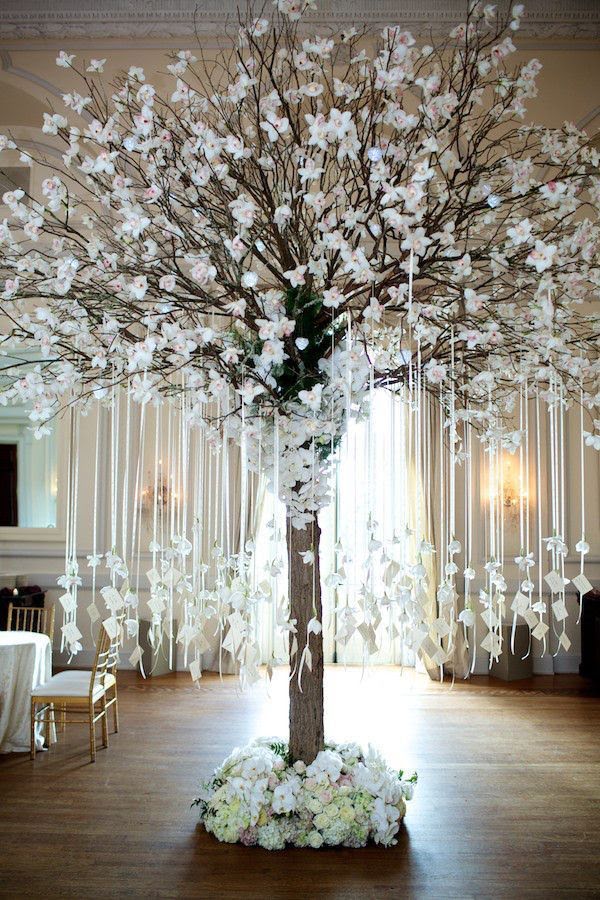 To know more about the latest wedding theme decor, reach us here