Marriage or D-Day as we call it is the best day of anyone's life and who doesn't want to make their D-Day the most special, perfect, and unique day of their life? We all have different tastes, different choices, and a different budget, but there is one thing common that we all want. We all want our D-Day to be the most memorable day of our lives, not only just for us but for every guest who attended the wedding, that's where Cosmic Lights Entertainment comes to help you, your very own wedding planner.
There was a time when parents decided and relatives arranged the marriage ceremony, but what suddenly brought this change? We all want some exquisite, lavish, and royal weddings. From where did this whole idea of having some unusual kind of marriage, born in our heads? Well, the first credit directly goes to the Bollywood Wedding and the second credit goes to media. The way media highlights all those big fat Indian weddings, that make us all drool about them, day and night. The grand sets for marriage, the scrumptious cuisine, the mesmerizingdécor, hosts handling the wedding that makes sure the guests don't get bored.From clothes to jewelry, from shoes to makeup, everything designer and perfect. Most of you have surely dreamed of a fairy-tale wedding, just made for you, but all that just stays in your dreams and never come to reality. Do you know why? Because still many of us believe that hiring a wedding planner is nota good idea, but the true fact is, only a wedding planner can bring your dreams into reality in a budget that you want.
Here are some cool wedding ideas that are going to make your wedding stand out and become the most memorable for all your guests and you, for sure.
Cool Wedding Themes Ideas
Bollywood Wedding Theme
This is one of the coolest ideas for any Indian wedding. Every guest of yours would dress up in Bollywood style to attend your wedding. Get ready to meet lots of Amitabh's, Shahrukh's and Rajesh Khanna's. Not only the Bollywood wedding is a crazy and fun theme but is easy to arrange as well. Guests can easily dress up like any Bollywood celeb of today or yesteryear's but also the food and décor are also easier to handle. The fun games for the guests during the wedding can make the Bollywood Theme wedding a memory that will never fade with time.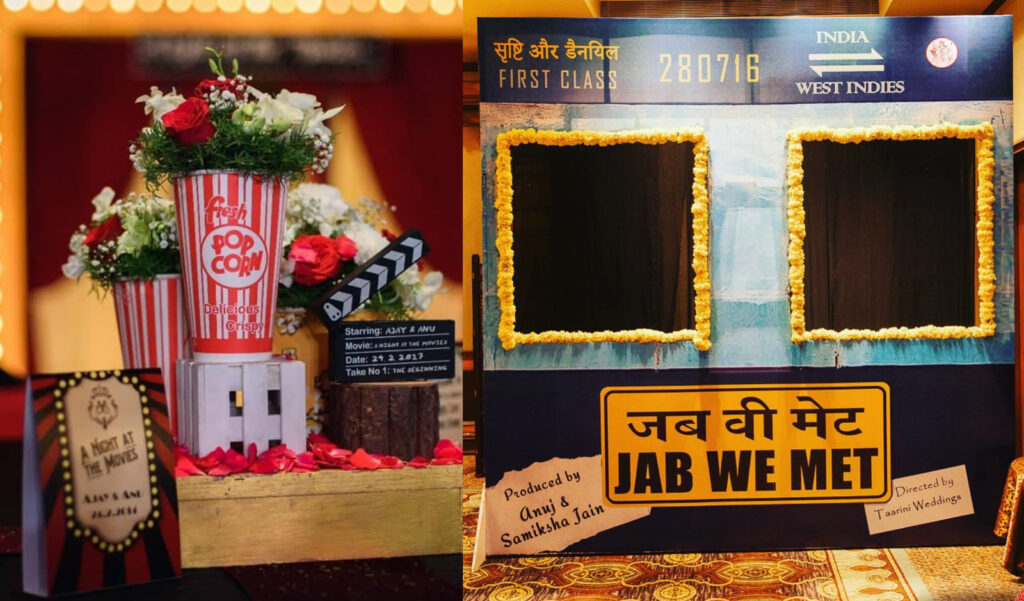 Beach wedding Theme
Cosmic Lights Entertainment prefers another cool idea, for the people who love beaches. Beach weddings are the latest craze of today's youth. Open-air wedding, with waves of water and sunset, celebrating your D-Day makes the wedding special. Guests can enjoy adventure sports before celebrating your D-Day, making your wedding a joy ride, and your marriage celebrations to remember life long.
Destination Weddings
The times have gone, when weddings were planned in a nearby hotel or a farmhouse. Today, going to a particular destination to enjoy the wedding has become a trend. Be it the royal palaces of Rajasthan or the pious religious destinations like Tirupati. It depends on the taste and needs of the couple that they choose a particular destination and have a wedding, where all family and friends have a trip to the wedding of a beautiful couple.
Colour based wedding Theme
Colour based wedding themes is very much in these days. Be it the colours of the dresses, or the décor everything is colour based. The guests from the bride's side wear dresses of a particular colour and the guests from the groom's side wear a particular colour dresses. The flower and décor too are based on some respective colours. Even the food and drinks are customized with selected colours to make the wedding all the more special and unique. Just imagine in this colour based wedding, where almost everyone looks similar, only the two who are different from all are the couple. You are definitely going to feel much more special than you ever expected.
Apart from themes, Cosmic Lights Entertainment, being your wedding planner have some cool ideas, to make your No-Theme wedding unique and beautiful.
Entry of theBride
There were times, when friends and sisters of the bride would bring the bride to the groom. Be a little creative at your wedding, you can opt for a Palanquin, crane to bring you from the sky, a Scooty or an Exquisite Vintage car. So many cool ideas to choose from at Cosmic Lights Entertainment!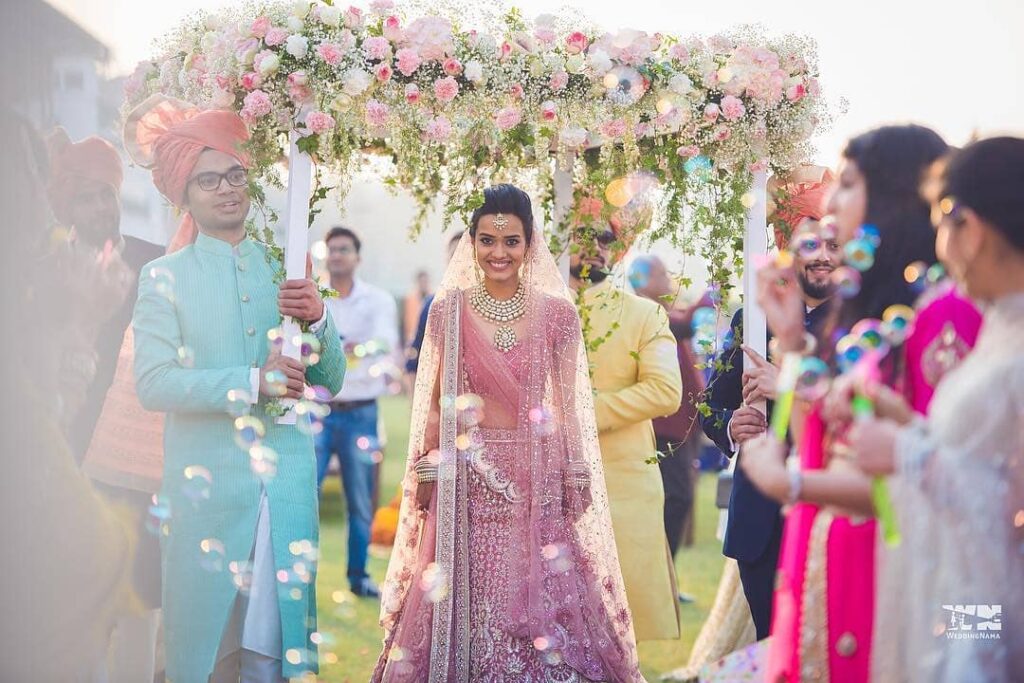 Innovative stage to exchange Garlands
The so boring simple stage and the couple amidst lots and loads of friends and family, exchanging garlands is so out of date. Be creative and choose a designer stages for your wedding. Cosmic Lights Entertainment suggests the rotating stage, the blossoming flower stage, couple emerging from depths, water flowing behind the couple and so many more crazy stage ideas.
Some simple ones are, beautifully decorated, grand stages that look mesmerizingly beautiful.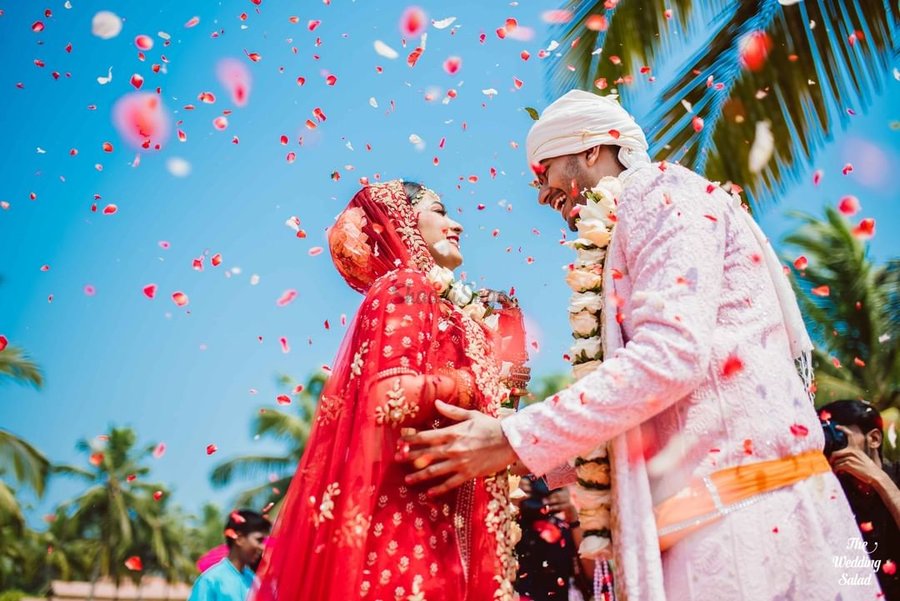 Groom'sGuest vs Bride's Guest
Weddings are the time of crazy fun, games and little fights between the guests from the groom's side and Bride's side. Bride's cousins stealing groom's shoes is one of them, but why just one? Add some new creative games, contests and quizzes between the guests to keep the craziness alive all night long.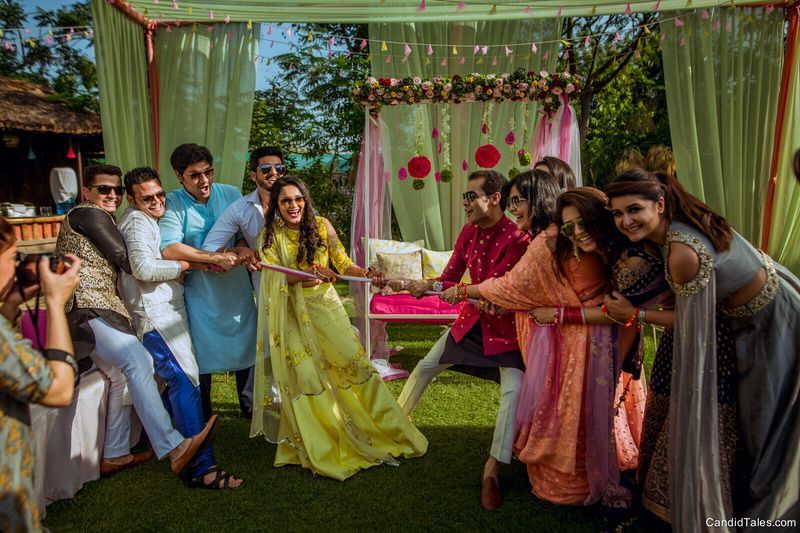 Sky Lanterns
Sky Lanterns are the latest trends that make a wedding beautiful. Cosmic Lights Entertainment arranges Sky Lanterns and as soon as the couples get bonded in a new relationship, celebrate this new relationship with sky lanterns. Just imagine the whole sky filled with these elegant sky lanterns.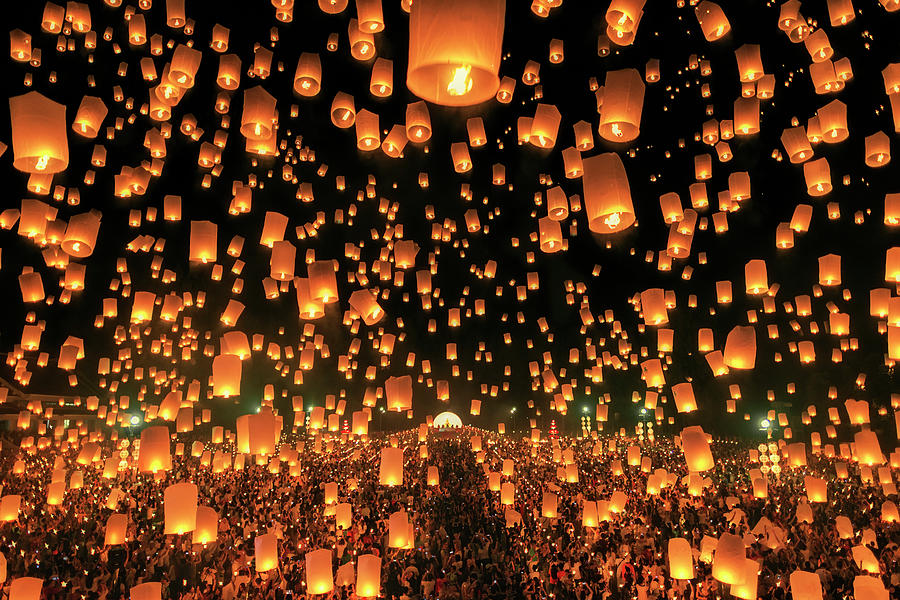 Bride's Farewell
Bride's farewell reminds us of the saddest moment of the wedding, the parents of the bride and the bride crying and bidding farewell is such a heart-melting moment. Let's change it for your wedding, let's plan some cool ideas, that even if you want to wet your eyes, you just can not. No more boring farewell's in those boring car at all. Cosmic Lights Entertainment incorporates cool ideas, like going on an elephant is crazy enough. Or a boat waiting for you both, just you both…mmm that is interesting! Or a sports car waiting for you both, but not that boring carefully decorated with flowers, filled with relatives. NO NO NO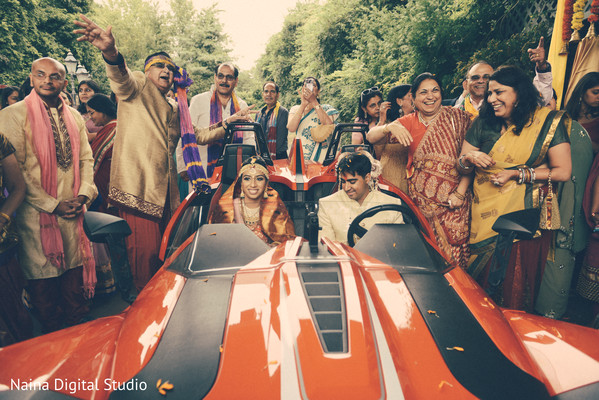 Wedding Return Gifts
Try something different, like a photograph of the respective guests with the couple, framed and gifted, right there right then.
A stylish Pendrive with the couples name and wedding date engraved, with the raw pics of the wedding.
These are just some random ideas to make any wedding special by a wedding planner. However, Cosmic Lights Entertainment can plan out many more cool wedding ideas just for you to make your wedding the most special.